To activate the fan base of one of the most established Gambit Esports players, we have launched #HobbitLegion — a large-scale digital campaign that included a series of laptop reviews, TikTok challenge and a raffle from Lenovo Kazakhstan.
When you need to talk about the lightest and thinnest gaming laptop in the world, you need a champion approach. How to draw attention of Kazakhstan gamers to the powerful and stylish Lenovo Legion? With the help of Abay «Hobbit» Khassenov — our CS:GO player and, concurrently, a nominee of the Forbes KZ «30 under 30» list.
To increase audience engagement, we launched a challenge, where users could join the Legion by uploading their best in-game moment. The authors of the most exciting highlights received prizes from Lenovo and Hobbit.
We entrusted the video shooting to the director, however special attention was paid to the audio track, which became an anthem of the Hobbit's Legion and was used in all promotional materials.
Specifically for this campaign, we have developed a unique identity that combined all the activities that could be won in the challenge.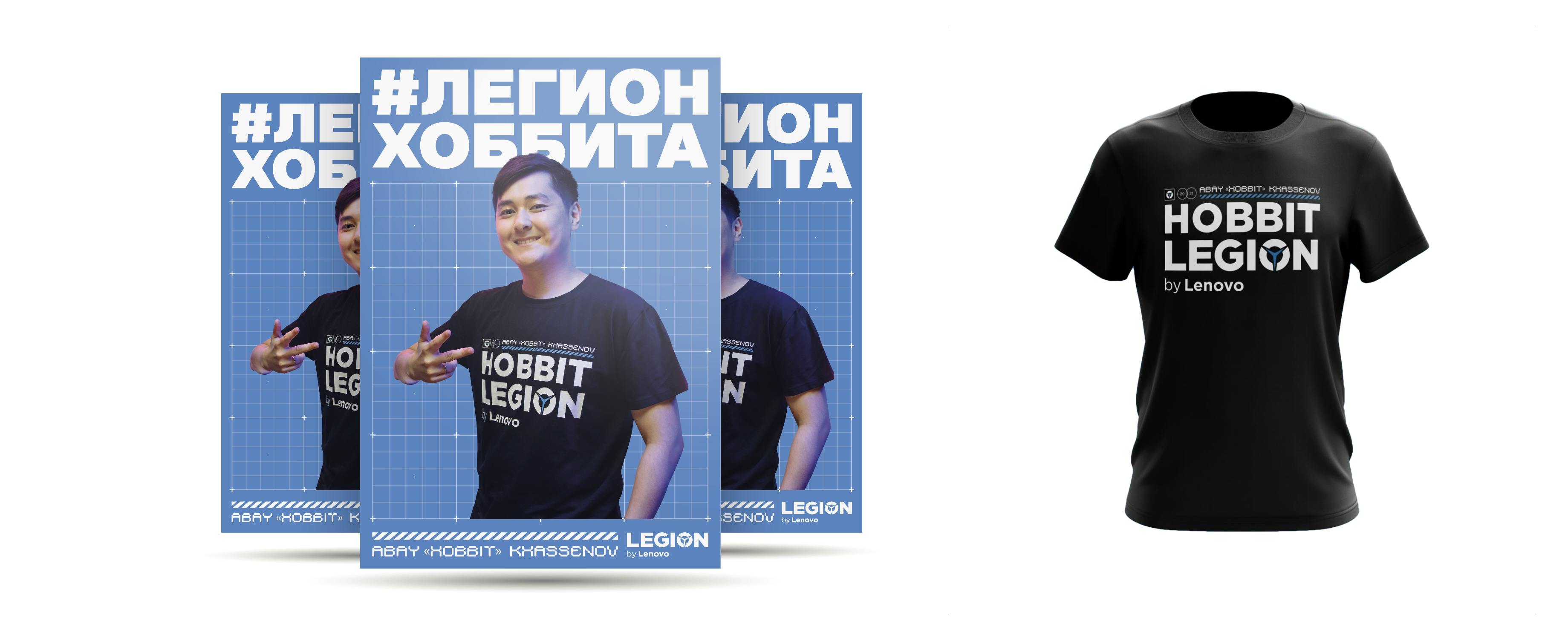 As a result of the campaign, we received more than 5.2 million impressions, reached more than 2 million people, 1200 of whom took part in the challenge and uploaded their game highlights. And, of course, we made one gamer happier with a brand new Lenovo Legion laptop.
Project Team:
Aigerim Doskarayeva — Gaming marketing specialist (Lenovo Kazakhstan)
David Dashtoyan — Head of the Commercial Department of MTS Esports (Gambit)
Evgeny Zvyagin — Creative Lead of MTS Esports (Gambit)
Maxim Rudakov- Account manager of MTS Esports (Gambit)
Nikita Koroteev — Media Director of Gambit Esports
Dmitry Petrov — Art Director of Gambit Esports
Maxim Shadov — Content Manager at Gambit Esports
Zarina Mustafina- Account manager of Pozitiv Media Group